Custom Made Tour
We provide one-stop solution services in Setouchi,
from proposals for charter boats that match the theme
of travel to local travel coordination.
We provide one-stop solutions and coordination for local sightseeing spots, dining venues, routes and port departures and arrivals.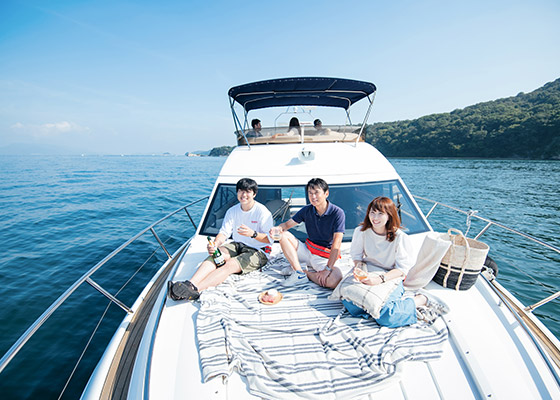 Making easier to travel
around the Setouchi Islands
One-stop solution to questions about planning a course.It is possible to develop and propose crossing routes as well as excursions starting from each port. Settlement is also one-stop.
Flow

Flow from inquiry to application
Contact us from Inquiry Form

Please inform us the contents that have been decided when you send us inquiry.

Response

We will propose a charter ship and itinerary plan according to your request.

Application

After applying, we will take care of the event until preparation for departure. We will also settle the payment.
Fishing experience program
We are creating projects that are tied up with local fishermen, such as fishing tours in Kagawa Prefecture. Please contact us for more information. SDGs Satoumi Creation
Experience Program in Setouchi
Through the About 3 hour workshop (not include travel time), participants will learn why it is necessary to create Satoumi, from the perspective of the SDGs.